Integrative Medical Center is located in Las Cruces, NM, about 45 miles northwest of El Paso, Texas. At IMC, Burton Berkson, M.D., Ph.D., and Arthur Berkson, MD, use both conventional and alternative therapies to treat the whole person – body, mind, and spirit.
Patients receive an individually-tailored treatment program that combines conventional medicine, vitamin and herbal supplements, nutrition, healthy lifestyle practices, and antioxidants like Alpha Lipoic Acid.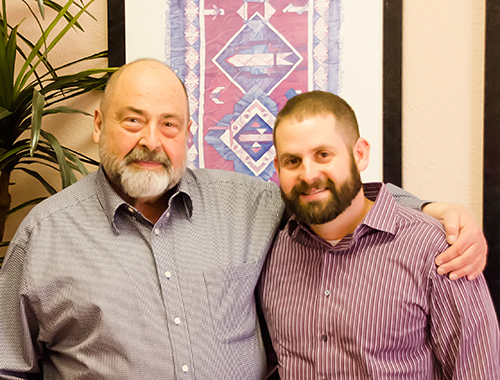 To insure good health: eat lightly, breathe deeply, live moderately, cultivate cheerfulness and maintain an interest in life.

– William Londen
Click here to read our Notice of Privacy Practices.
---
Integrative Medical Center of New Mexico
1155 Commerce Dr. Ste. C
Las Cruces, NM 88011
Phone: (575) 524-3720
Office Hours:
Mon. 8:30 a.m. – 5 p.m.
Tues. 8:30 a.m. – 5 p.m.
Wed. 8:30 a.m. – Noon
Thurs. 8:30 a.m. – 5 p.m.
Fri. 8:30 a.m. – Noon
Please note we are closed on the following days:
– Mon. 9/4
– Mon. 7/3 & Tue. 7/4
– Thurs. 11/23 – Fri. 11/24
– Mon. 12/25 – Tue. 1/2